We host seminars in the community to connect with others and share the importance of preparing for your financial future. Our seminars focus on common retirement topics, including how to prepare for unexpected medical expenses and ways to create income to help support your desired lifestyle. We'd love to see you at our next event.
Are you financially prepared for the 2020 presidential election? It's no secret that uncertainty heading into presidential elections can affect the stock market and cause economic fluctuations. Download this 8-page guide to learn about the long-lasting effect the election could have on the markets and your retirement accounts, and what you can do to plan proactively for election-related market fluctuations.
PREDICTION IMPOSSIBLE:
How an Election Could
Impact Your Retirement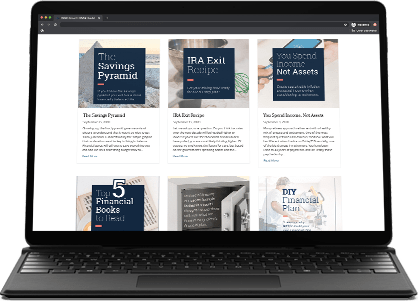 Follow our blog for industry insights, trusted guidance and more.
How much of your retirement savings can you afford to lose?






Does your portfolio have too much risk? Or not enough?
Knowing your risk score can help you make appropriate investment choices.
Find out your risk score with our Riskalyze tool!