This Little Piggy Went to the (Stock) Market
A piggy bank changed my life. I remember it distinctly: It was Christmas morning, I was 7 years old, and I ripped off the red giftwrap to find a piggy bank, except this wasn't the traditional round, pink ceramic pig with a slot in the top. What I held was a plastic rectangular box divided into three sections: Give, Save, and Spend. I didn't know it at the time but having those categories in the correct order was a gamechanger. I remember putting the first coins in each section. When I was heading to the store with my mother, I withdrew from the Spend section. At church, it was satisfying to put a handful of coins from Give in the offering plate. And Mom took out the Save amount regularly and put it in my savings account in the bank.
Allowances became summer jobs, and summer jobs became part-time jobs, and then I got my first full-time job before becoming a business owner, and I've stuck to the piggy bank principle. Even though the bank itself has been lost to time, it planted a seed of financial stewardship for the rest of my life.
At SWAN Capital, we want to see the next generation empowered to learn financial management. For Christmas, if you're wondering how to impact your grandchildren, children, and nieces and nephews, I recommend this piggy bank as a perfect present. Start with a child's allowance, and help them steward it in the Give, Save, and Spend categories. I strongly believe in giving a child a cash allowance (rather than a debit card) because there's power in seeing $20 divided into Give, Save, and Spend. This visual teaches children a strong financial habit that $20 doesn't automatically go into the Spend category. Once the piggy bank is in action, we recommend you take the Save section a step further and open a Roth IRA for the child, where you can help them watch the money grow.
Research shows that over 95% of the country requires some form of government assistance to retire.1 Why is this the case? Because no one is teaching the next generation to prioritize giving and saving. In fact, the average American spends 92% of their money, saves 6%, and gives 2% away.2 Instead of the common mentality of spending on ourselves first, I propose we all adopt this cash flow continuum based on the piggy bank:
Give 10%. Giving to causes that will outlive us is first in the piggy bank and should be first in life because it gets our focus off ourselves. C.S. Lewis wrote in Mere Christianity, "The only things we can keep are the things we freely give to God. What we try to keep for ourselves is just what we are sure to lose."
Save 20%. Saving is next because investing for the future should be a top priority.
Spend 70%. Spending is last because the rest is for you to enjoy and use to meet your needs and the needs of those who depend on you.
Teach the children in your life these financial principles, and it will impact their future. I can't promise it will stick with every child, but I believe [IA2] that if you don't teach your child financial stewardship, the world will teach them a reverse order, and they will prioritize spending instead of giving and saving.
Proverbs 22:6 says, "Train up a child in the way he should go; even when he is old he will not depart from it." We have only a small window of impressionable years to make a difference in a child's life. Once they've grown, it's often too late. Managing their finances well is a discipline they need help to learn. Children do not lack the capacity to do; what they lack is teachers taking the time to show them the way.
You can buy a similar piggy bank right here!
https://www.etsy.com/listing/844014967/childs-bank-give-save-spend-bank-wood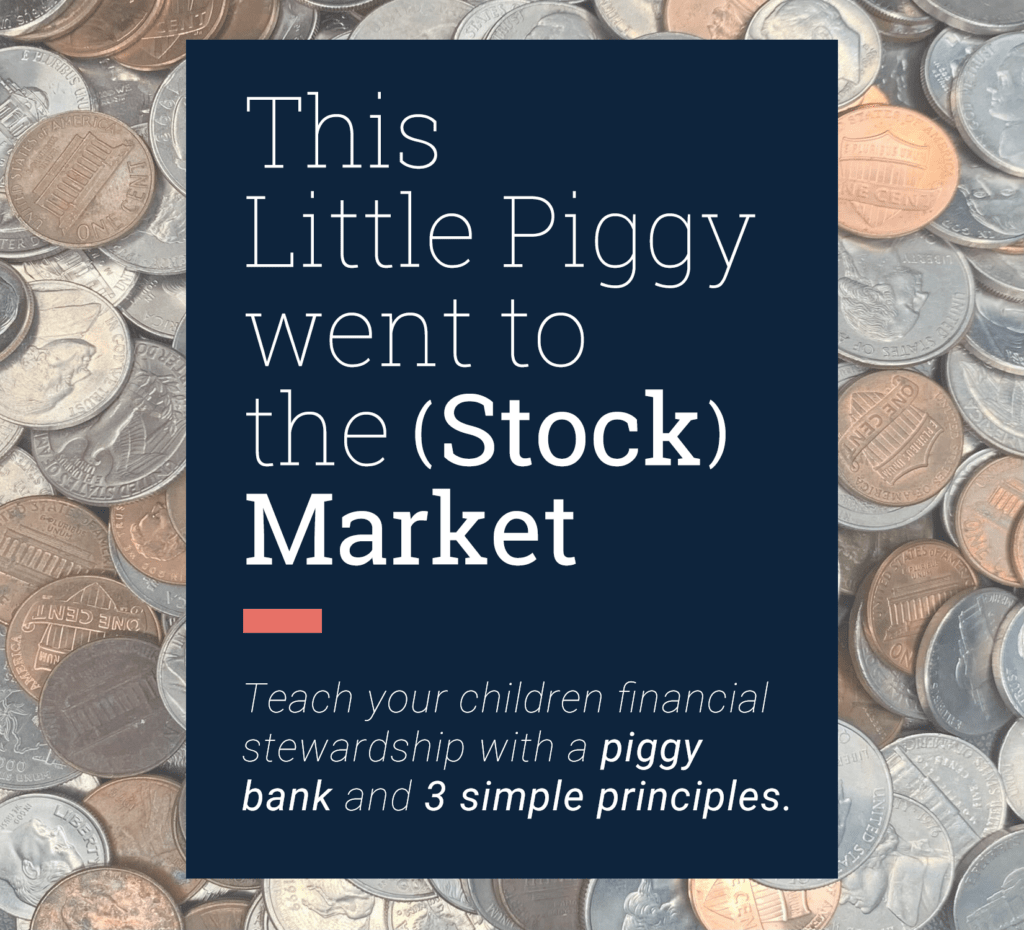 ---
"Policy Basics: Top Ten Facts about Social Security." Center on Budget and Policy Priorities, 13 Aug. 2020, https://www.cbpp.org/research/social-security/top-ten-facts-about-social-security.
"How Much Is given? by Whom? for What?" How Much Is given? By Whom? For What? | Charity Choices, https://www.charitychoices.com/page/how-much-given-whom-what.
SWAN Capital is registered to conduct advisory business in Alabama & Florida and in other jurisdictions as permitted by law. Advisory services offered through SWAN Capital, LLC. Neither the firm nor its agents or representatives may give tax or legal advice. Individuals should consult with a qualified professional for guidance before making any purchasing decisions. All investments are subject to risk including the potential loss of principal. No investment strategy can guarantee a profit or protect against loss in periods of declining values. This explanation does not reflect any actual investment, and actual investment values will fluctuate. This illustration is intended to demonstrate mathematical principles and should not be regarded as absolute. Any decline in the market will result in the Rule of 72 becoming less effective as a tool. Information and opinions contained herein that has been obtained from third party sources is believed to be reliable however accuracy and completeness cannot be guaranteed. [Investment Advisory Disclosure]
Thought this info was useful?
Please share it on your social media platforms!
Ready to Take the Next Step?
For more information about any of our products and services, schedule a meeting today or register to attend a seminar.