The Market Is A Voting Machine?
Warren Buffet and his mentor Benjamin Graham both once said, "In the short run the market is a voting machine, but in the long run, it's a weighing machine."
Regardless of the results of this election, we must understand that our government plays an important role in policies and regulations that influence our markets. However, neither the government nor the president makes up the entire economy.
During these suspenseful times remember these three things:
Markets Resort to the Mean
Whether your candidate wins or loses, it is important to remember that the market is in the midst of a sobering situation, it is overvalued. The Schiller P/E (Price against Earnings) ratio illustrates the relationship of the market's value to its income. The Schiller P/E ratio is only one of many ways to determine the market's overall valuation. As I write this article, the Schiller P/E Ratio is 30[1]. Anytime the market reaches a Schiller P/E ratio of 30, it has preceded a pullback in our markets. The average Schiller P/E ratio is 16.75. Therefore, we should be prepared to exploit future market volatility.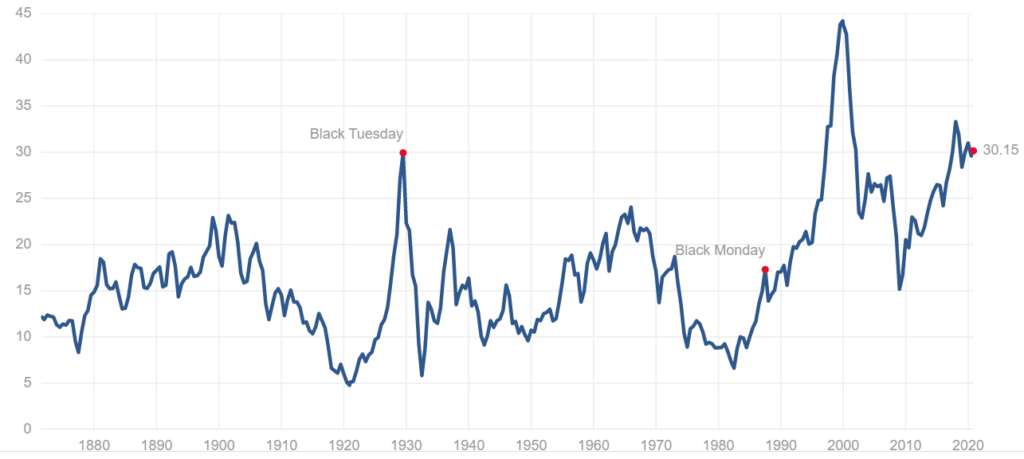 Perspective in the Long Term
If you have no retirement income established and plan to rely solely on dividends/market growth for your income then you should be concerned. Watching the stock market regularly and trying to make sense of the ups and downs is no way to spend your retirement. However, if you have pensions, rental income, and other stable income sources that bolster a retirement income plan, then you have the permission slip to be confident, no matter any election outcome, in your retirement.
Tax Diversification
The frequent chatter I have heard lately is "I am waiting to see what happens with the election before I make any investment decisions". This can be a huge missed opportunity. Right now, what we do know is that tax rates are on "sale" historically 2. It is the ideal time to consider different tax strategies to reduce your present tax footprint. We have a CPA in our office who can walk through Roth Conversion, QCDs and other tax strategies that will help you convert tax uncertainties of tomorrow into tax confidence of today.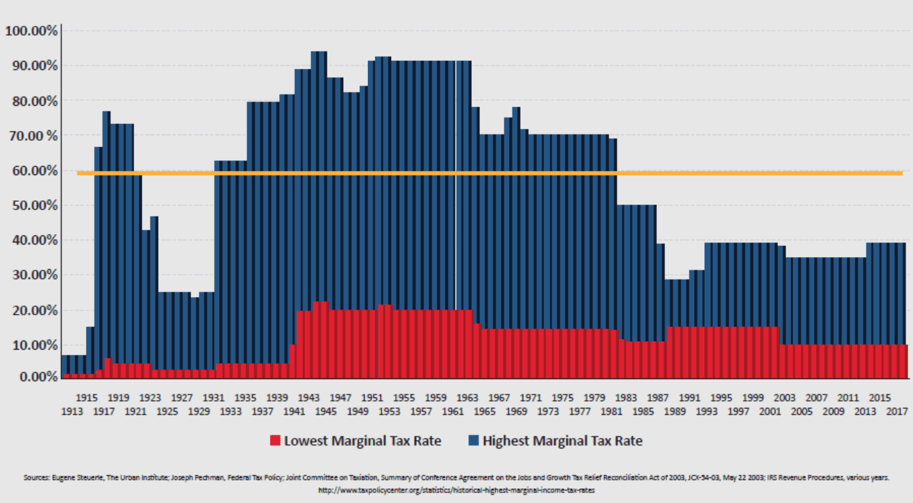 Check out our full whitepaper on the election CLICK HERE
[1] https://www.multpl.com/shiller-pe 2 Taxpolicycenter The views expressed above reflect the views of the author as of the date referenced. These views may change as market or other conditions change. This report is not intended and should not be used to provide financial advice and does not address or account for an individual's circumstances. We are an independent financial services firm helping individuals create retirement strategies using a variety of investment and insurance products to custom suit their needs and objectives. Investment advisory services offered only by duly registered individuals through Swan Capital. SWAN Capital nor its agents or representatives may give tax or legal advice. Individuals should consult with a qualified professional for guidance before making any purchasing decisions.
Thought this info was useful?
Please share it on your social media platforms!
Ready to Take the Next Step?
For more information about any of our products and services, schedule a meeting today or register to attend a seminar.